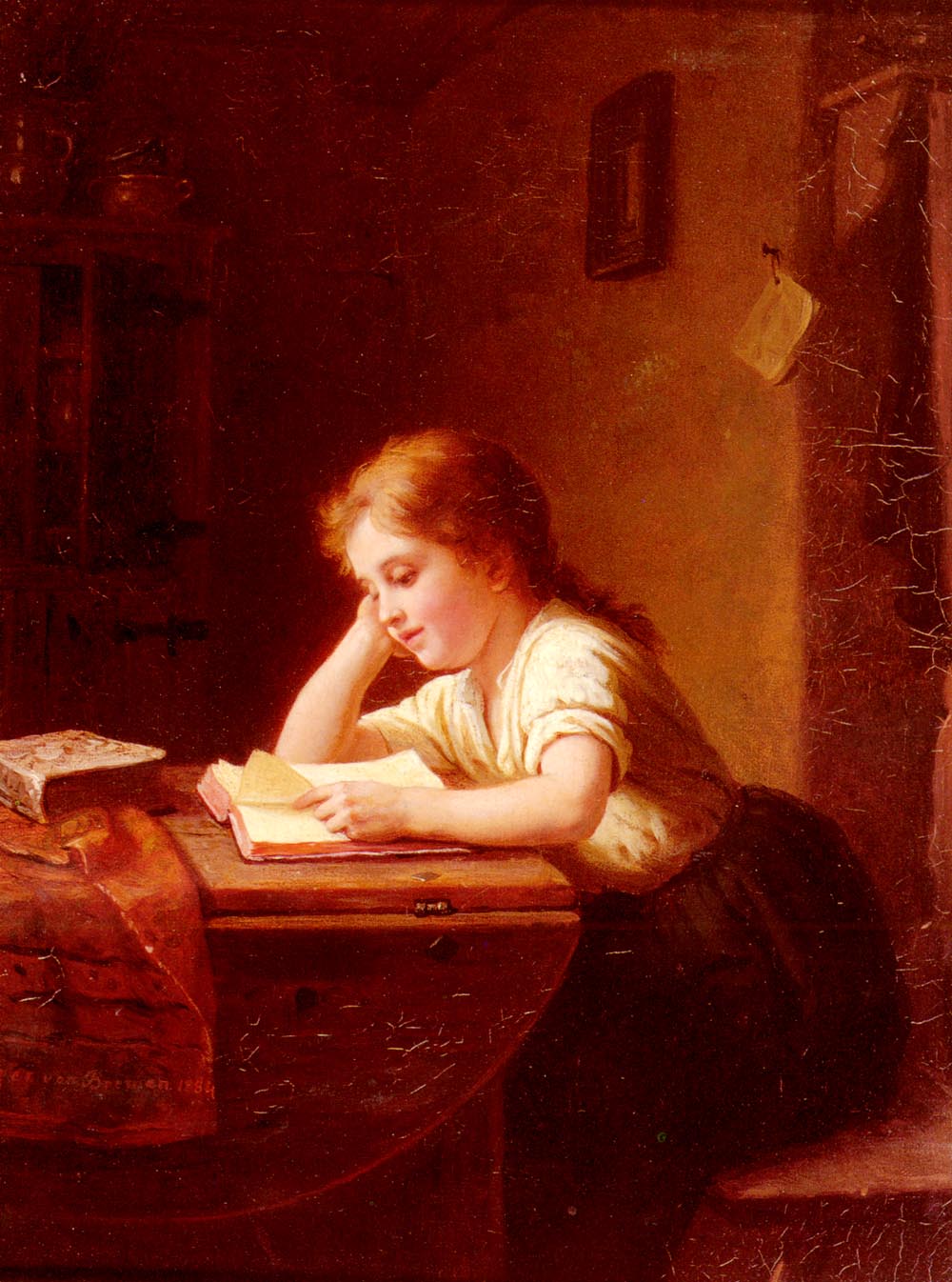 "Das lesende Madchen" by Johann Georg Meyer von Bremen
Goodreads makes it easy!
Please click
here
to see my 2015 in books, courtesy of the awesome Goodreads site.
The stats are depressing, though. 29 books read, out of my goal of 52. *sigh* It's worth noting, however, that the 29 books do NOT include the romance novels I read, or what my mother calls "those trashy novels." Hehe. They're like chocolates for the soul. As I grow older and more cynical, I find that these romance novels give me hope for mankind, that there IS love and passion and joy that I have yet to experience but no doubt exists for others and hopefully, in the future, for myself.
29 books out of my goal of 52 books for a year. Ugh. Then again, I'd like to think that I did more living than reading.
And as for lessons, a student of mine asked me to answer three questions for his article for the school newsletter. Here they are:
1) What did you learn about yourself from this past year?
I learned that I need to rest and take time to recharge, instead of saying "yes" to everything. Productivity is good but rest is important, both for the body and the soul. I also learned that I am capable of commuting all by myself, even in "dangerous" places and at night!
2) Explain a valuable life lesson you learned in 2015.
I learned how to cook! Haha, I also learned how to commute to unfamiliar and far-away places, clean the toilet, do the dishes, and buy groceries. Hopefully 2016 will have more opportunities for me to hone my domestic/explorer skills!
3) Given all your experiences, insights, and lessons learned from last year, what's the best advice you could give yourself for next year?
*sings a la Elsa* "Let it go....."
We should let go of the things we cannot control. I am a bit of a perfectionist so I struggle with this, but last year taught me that less is more, that letting go is liberating, and that freedom in all its forms is a future to strive for.